Yuuki Natsuno's Story
Part 15 ~ Deceit
Name Kanji

偽

Volume

11

Release Date

March 2011

←

Prev

Current

Next

→
Monday, November 7, Tomobiki
Sometime before dawn, Shizuka announces to the remaining shiki that Sunako has abandoned hope, and they must all flee. Yoshie has a complete freak-out at hearing this, having been promised a safe place to live by Sunako.
Masao returns to his old home, looking for a place of safety. Chizuko invites him in, then gives him a cleaver to the head, followed by a stake through the heart.
After dawn, Toshio and the hunters head for Yamairi seeking the remaining shiki. Yoshie meets them on the road. Her head is still covered in blood from being shot by Seishirou. As the men move in to stake her, she blows herself up with some dynamite, killing several of the hunters. The rest move on to Yamairi, killing shiki including Shinmei Muroi and Shizuka. Others raid the huts, killing Tohru and Ritsuko.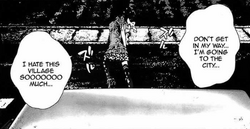 Night comes. Motoko Maeda is in Yamairi, and is upset that she hasn't found her father-in-law Iwao, whom she blames for the deaths of her children. She clutches the lighter that she brought.
Megumi hid in the woods for the day. Now she heads for the national highway, to leave the village that she hates. She dreams of the wonderful things she will do in the big city. The hunters have been watching the road, and run her down, then stake her.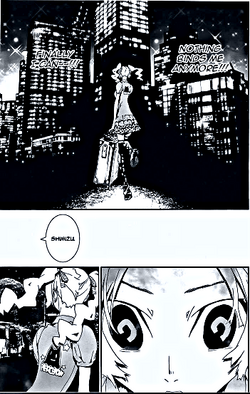 Character Appearances
References