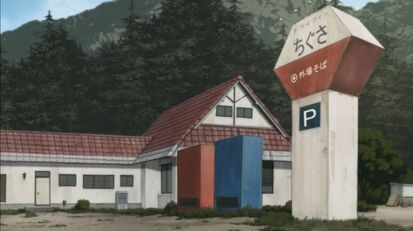 Chigusa is Kanami and Tae Yano's roadside drive-in restaurant and house on the outskirts of Sotoba. Kanami works there with her childhood friend, Motoko Maeda. Sachiko Tanaka, and Hiroko Shimizu were a regulars at Chigusa. In the end, Chigusa was abandoned and burned by the fire that destroyed the village.
Community content is available under
CC-BY-SA
unless otherwise noted.